Dr. Steven Struhl, M.D. – Mission Statement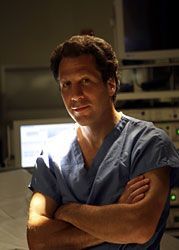 My goal is to give our patients the very best quality care, immediate access, and seamless services to quickly diagnose, treat, and rehabilitate a wide range of orthopedic disorders – with particular expertise in problems of the shoulders and knees. Every member of my practice is committed to the ideal that each patient is a whole person with an issue to address, not simply a case for surgery.
Recent advances have dramatically changed the way shoulder and knee problems are treated. To some people, the idea of orthopedic surgery conjures up images of large ugly incisions, bulky casts and braces, and long painful periods of rehabilitation. In reality, current treatment techniques have all but eliminated these unpleasant experiences.
Even complex problems can now be treated with minimally invasive procedures on an outpatient basis, with a very early return to daily tasks as well as athletic endeavors. In my practice, we use the very latest techniques and research advances to give our patients the very best care.
We strive to provide personalized and efficient care by providing appointments and scheduling procedures with minimal delay. Our phone system eliminates the annoying electronic voice prompts and allows patients to talk directly to our staff during business hours.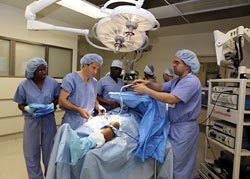 When procedures are necessary, we perform them either at a renowned academic orthopedic institute or a top quality outpatient surgicenter with the very best in anesthetic care.
Not all cases require surgical intervention, however. It is our goal to establish tissue-specific diagnosis early in the course of treatment, avoiding the weeks of therapy and repetitive injections that are typically given as initial treatment for orthopedic issues. By using high quality imaging modalities such as MRI early in the treatment process, we get to the heart of the problem quickly and precisely. We have identified the very best quality sites for getting the most accurate images and readings for our patients. When a case calls for therapy, we use only top-quality facilities that provide personalized and convenient care.
Each of us enjoys life more with a sound body. In many cases, the activities you enjoy can contribute to your need for my care – playing a sport, working around the house or playing with your kids. But my philosophy is that the things you love to do aren't just the causes of your injury: they're the things you want to get back to. Together, we can map out a program of treatment that will put you back in the action.