One of the Top 5 injuries occurring in baseball, football, and winter sports is a shoulder injury. Fans can expect to see several unfortunate incidents happen to their favorite college and/or professional teams, and players can only bet on the odds that it won't happen to them during the season.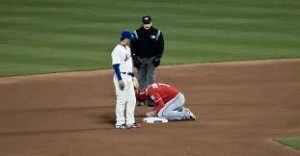 MLB Washington Nationals third baseman, Ryan Zimmerman, was one of the unlucky athletes to sustain a shoulder injury during the 2012 season, and continued to push his luck with cortisone injections. Unfortunately, the continual play with his shoulder injury had taken a toll, and Zimmerman recently had to have surgery to repair his AC Joint separation. Zimmerman was a key member of the Nationals reaching the Playoff season, and the Nationals made that clear in the 2012 pre-season, Zimmerman signed an extension, worth reportedly $100 million.
Successful Treatments ARE Out There!
If the AC Joint surgery and rehabilitation is successful, one can return to their careers or to the things that they enjoy most. Sam Bradford, quarterback for the St. Louis Rams suffered a severe shoulder injury in 2009, and he was able to recover from the successful surgery and follow through with proper rehabilitation for his AC Joint Injury. By following the advice of his physician, he has been able to make a strong come back.
Acromioclavicular Joint Separation, or more commonly known as AC Joint Separation, occurs when a person's receives a form of blunt force to their shoulder. The ligaments attached to your clavicle are sensitive. An injury through irregular forced manipulation, a fall, or severe blow can cause the ligaments to tear and break. This type of shoulder injury is extremely common in contact sports.
Breakthrough Medical Advancements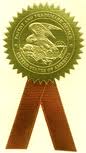 Every day, strong medical advancements are being made by doctors. Dr. Steven Struhl, is a prime example for his medical contribution through his successful US patented surgical process for AC Joint Separation. This patented process, otherwise known as Double Endobutton Technique for Repair of Complete Acromioclavicular Joint Dislocation, allows the doctor to carefully attach 2 miniature plates (endobuttons) that strategically are sutured together without knots. Subsequently, Dr. Struhl's AC Joint procedure was uniquely created to avoid pulling apart the sutures, while the 1 little incision are enough to only expose the clavicle yet large enough for microscopic drilling and connection of these small endobuttons, thus allowing for more fluid movement once healed.
Why Suffer When You Can Recover? Make Your Appointment TODAY!
Patients from around the United States are filling Dr. Struhls office due to his breakthrough process, overwhelming success and pleasant professional demeanour.
You can visit New York doctor, Steven Struhl's AC Joint Separation website to read informative articles related to this procedure, view his treatment hours, and find out for yourself if: Am I a candidate for this procedure? If you've noticed physical deformities around your shoulder area and experience extreme discomfort within your AC joint area, don't settle for anyone but the BEST. Contact Dr. Struhl's office today!
Posted on behalf of Steven Struhl MD